For my latest Gauche Alchemy project, I was inspired to create a mixed media canvas ala Finnabair.  I love the way she incorporates different elements and paint into her artwork and it inspired me to create this canvas.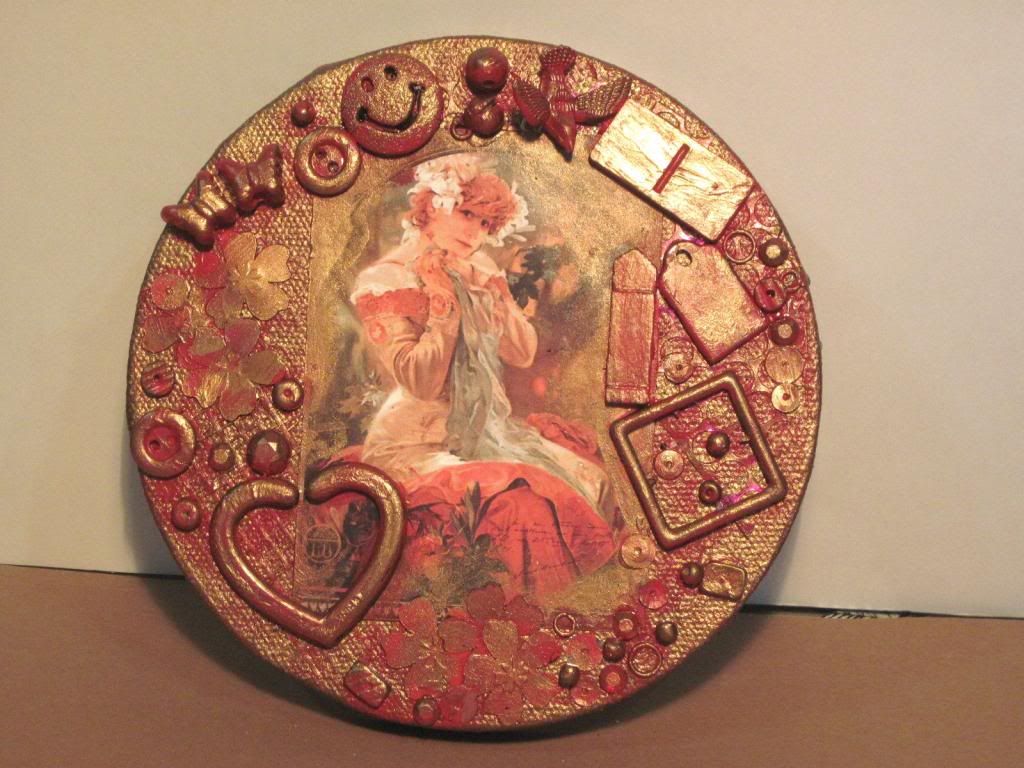 First, I chose my image. This was important since my paint choices were being based on the colors the image contained. Then, I grabbed a prepped round canvas I had laying around in my studio. If you canvas doesn't come prepped, use Gesso to prime it (important). Next, I painted the canvas using bronze acrylic paint.
Once the paint was dry, I glued down my image and then grabbed my White, Purple, and Orange Mixed Media Color Kits along with some punchinella and began gluing the embellishments around the image until I was pleased with the way everything looked. I mixed larger elements with smaller ones in an effort to achieve a layered effect and add more interest.
For the second paint color, I took two shades of red acrylic artists paint, mixed them together with a little black (also to match the image), and painted over everything I had just glued on. Then, I grabbed my bronze paint and with my fingers, smudged it around the edges of the image and onto the tops of the embellishments. I continued alternating the red and bronze until I had everything smudged and blended together. Fingers come in very handy here as they allow for more control over where and how much paint you apply. The good thing about acrylic paint is that it washes off easily. (TIP: Keep baby wipes handy)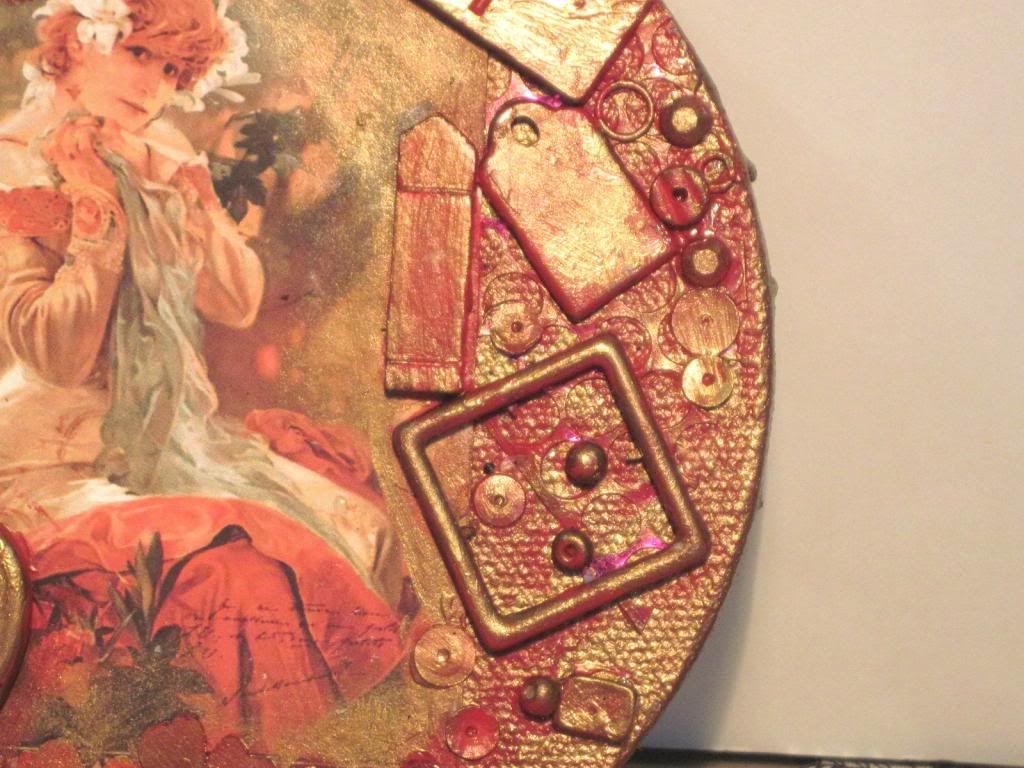 To date, this is my favorite piece of art that I have created and it's currently waiting to be hung above one of the desks in my studio. Now, why not grab those mixed media color kits, some paint, a canvas, and be inspired!
Until later…………………….